Met Paula's Choice Europa in
Je moet maar durven: als Amerikaans cosmeticamerk de Franse markt op gaan. Alsof ze daar in Frankrijk niet genoeg van hebben. Bij het ambitieuze en snel groeiende Paula's Choice draait alles om huidverzorging of, in eigentijds Nederlands: skincare. Begin 2020 komt vanuit ons internationale netwerk de vraag of wij over skincare kunnen vertalen; om te beginnen vanuit het Engels in het Frans. 
Er worden hoge eisen gesteld: behalve moedertaalsprekers van het Frans moeten de vertalers kennis van zaken hebben, naast gevoel voor marketing, inclusief SEO. En, belangrijk: net als in Nederland mogen er geen onterechte medische claims in de teksten staan. Het bureau moet aantoonbare ervaring hebben met vertalen voor consumenten, en liefst een proactieve rol spelen: meedenken, dus.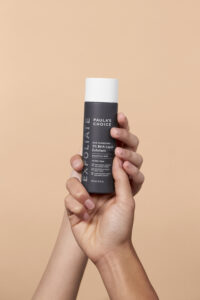 En dat doen we graag. De klant werkt nu met een Translation Management Tool dat compatible is met nieuwste versie van de analytische software die VVH gebruikt ter ondersteuning van het vertaalproces. Daarmee zijn de bestandsformaten op elkaar afgestemd. Na de vertaalslag en controle levert VVH een kant-en-klare taalversie die rechtstreeks geïmporteerd wordt in het cms van Paula's Choice.
En of we ook Deens konden verzorgen. Lang verhaal kort: de sites en webshops in Frankrijk en Denemarken draaien op volle toeren, met onze vertalingen. Binnenkort volgen meer Europese landen, allemaal met hulp van VVH business translations.