Our world is defined by our international translator network, by our clients in the Netherlands and around 15 other countries and by our office in Utrecht, as the hub of all those connections.
Our translators, editors, interpreters and copywriters always work in their native language and are based in more than 70 countries. But there's more to it than that. For example, for Canadian French we know an expert based in Scandinavia, we sometimes source stylish British English texts from Belgium and for elegant German we sometimes work with a colleague in Australia. But for most projects, of course, it's important to use an in-country translator, in other words a translator working in the country of his or her native language.
The selection of a translator for a particular project is determined by many more factors: specialist knowledge, desired style and, of course, availability – these people are in demand. That's what makes the work so fascinating: finding the precise match somewhere in the world.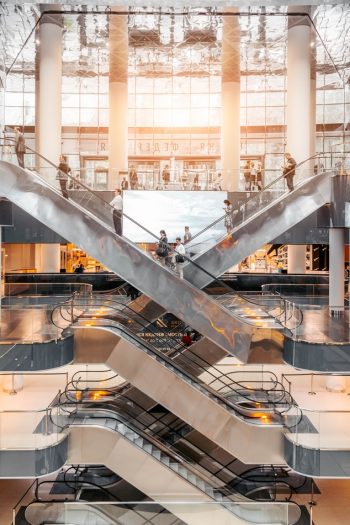 VVH has for many years been our trusted partner for translations for business and visitor communication, including our annual report and information at our exhibitions. We have just one chance to make a great first impression on our international stakeholders and visitors, and that's why we rely on the expertise of VVH.
VVH is a professional provider of expert translation work. We use them to translate everything from questionnaires, letters and quotations through to reports. It's always a pleasure to work with them. They're fast, professional and flexible.
Paula's Choice is a fast-growing skincare brand in Europe. When we wanted to provide a platform for our customers in various European countries in their own language, we started working with VVH business translations. We didn't make life easy for VVH, because we wanted to work with RWS Language Cloud (formerly SDL Trados). That meant we could have our content translated directly from our platform, saving a lot of (manual) entry work later on. Matthew and his team were very flexible in meeting our needs. The speed and quality of the translations was never an issue. Very soon almost our entire store had been translated into Danish.
VVH go the extra mile in translation, staying in touch constantly during the translation process and making adjustments where necessary. They deliver quality and I really enjoy working with VVH!
VVH works fast and accurately with a personal approach, regardless of the size of the assignment.
Very pleasant, informal and courteous contact. VVH anticipates our needs and is very customer-focused. We get a clear quotation and know exactly what to expect before we order. Can-do mentality (a deal is a deal). Every assignment has met our expectations.
Our network of clients is no less extensive and diverse. In the 25 years plus that we've been doing this work we've naturally developed a range of specialisations in products and sectors, but we've also worked for contractors, accountants, lawyers, waste processors, architects, banks, trade fair organisers, brewers, biotechnology companies, construction firms, industry associations, business consultants, chemical companies, coaches, communication agencies, conservatories, bailiffs, printers, electronics manufacturers, energy firms, event organisers, pharmaceutical companies, film producers, financial service providers, local authorities, charities, hotels, engineering firms, internet companies, IT consultants, cable companies, couriers, lobbyists, airlines, real estate agents, marketing consultants, media firms, trademark offices, fashion houses, museums, works councils, educational institutions, designers, training institutes, paper producers, pension funds, PR agencies, property developers, courts, advertising agencies, restaurants, retailers, software developers, toy developers, foundations, copywriters, telecom companies, trainers, transport companies, publishers, funeral directors, temporary employment agencies, universities, trade unions, change strategists, United Nations, packaging companies, translation agencies, insurance companies, public relations officials, fabric producers, scientists, spokespersons and care institutions.
To name but a few.
We regularly present a selection of recent cases here. After all, the proof of the pudding is in the eating.
The hub of this network of contacts is VVH business translations, which has been based in Utrecht for many years. Founder Matthijs van Hoorn grew up in his parents' translation agency and started his own business at the earliest opportunity. Vertaalbureau Van Hoorn was founded in 1995. We soon changed the name to VVH business translations, because not only our translators but also our customers are located around the world. Our core strengths have remained the same: personal contact, customer proximity, pursuit of constant improvement and above all great job satisfaction.
As well as translators and customers, we network with all kinds of other bodies and associations, such as fellow office tenants, networking organisations, professional colleagues, local and regional authorities etc.  We're also very familiar with import, export, business licensing and other procedures,  so we're happy to help with any other questions about international business. Feel free to call us any time.